On this page...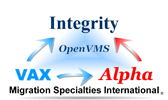 CBL: Is It the Right Solution?
Is converting DIBOL to C the right solution for you? This page lays out instances where it's not. It also provides some business justifications for considering code conversion instead of an alternative solution.
Source Ownership
If you don't possess the DIBOL source code for the application you are running, then obviously CBL cannot convert it. The same limitation may apply if you do not own the source rights to the application you wish to convert. If your application(s) were developed by a third party, make sure you have ownership rights to the software source code before proceeding with the CBL conversion process.
If you don't own the rights to the software you're running, we will help you try to convince your supplier to migrate the applications to C. Ongoing customer satisfaction and the new opportunities that moving to C creates may be all it takes to convince them to cooperate in the endeavor.
Business Case
No project should be taken on without a good business case. Converting DIBOL to C is no exception. Using CBL to move your applications to new platforms is a good solution in the following circumstances:
Your applications are unique and give you a competitive advantage.
You wish to preserve your investment in application design and development.
Your applications would be too expensive or time consuming to rewrite from scratch.
You have legacy DIBOL applications you wish to retain on a new platform that does not support DIBOL.
You wish to take advantage of the portability of C-based applications while continuing development or maintenance of your DIBOL applications in DIBOL.
Consider Emulation
If you don't have access to the DIBOL source code or your application is too complex or expensive to convert, consider hardware emulation. Our VAX hardware emulation solution is binary compatible with your DIBOL application, so source code is not needed and conversion is not necessary. See our VAX Emulation page for more information.
Need Help?
If you're still not sure that your DIBOL applications can or should be converted to C, give us a call and let's discuss it. Whether it's building a business case, planning the project, or discussing the technical aspects of code conversion, Migration Specialties can help!